The digital disruption: The role of regulation
Speech by Mr Fernando Restoy, Chair, Financial Stability Institute, Bank for International Settlements, at the virtual conference by the Asia School of Business (ASB) and the Bank for International Settlements (BIS): "Digital disruption and inclusion: challenges and opportunities", 28 January 2022.
BIS, FSI speech
|
28 January 2022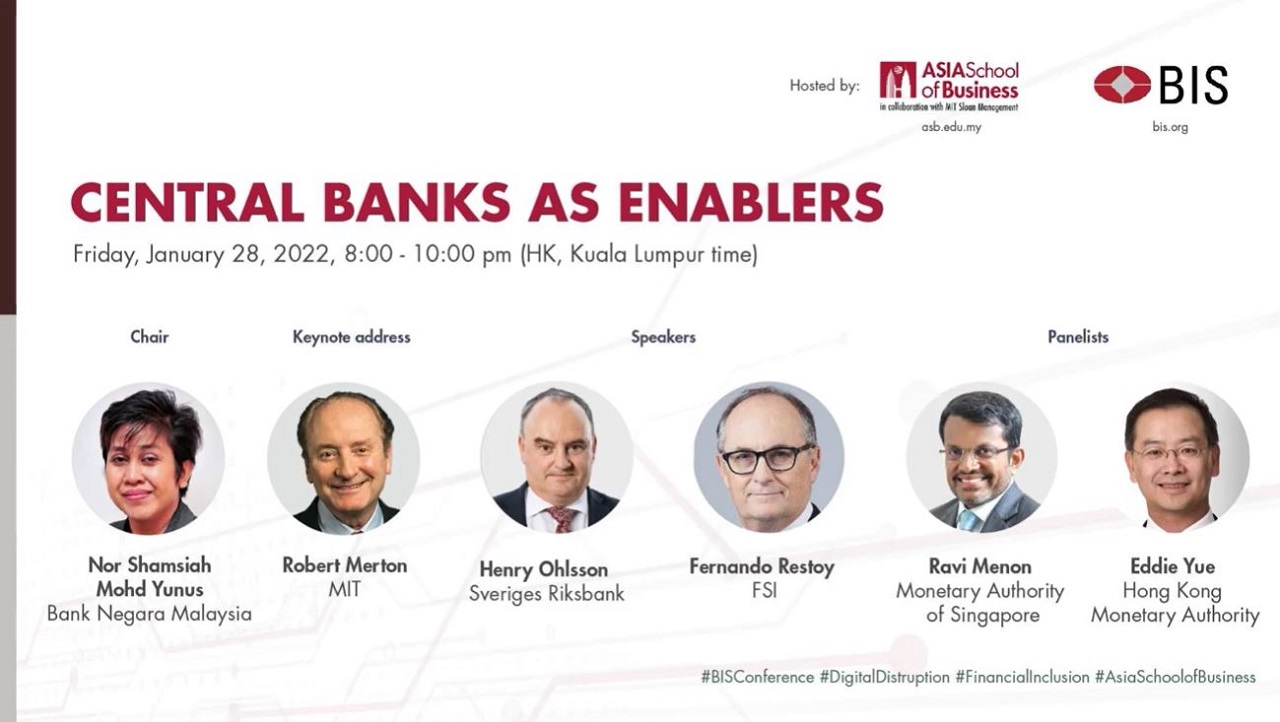 Central banks as enablers
(00:23:22)
28 Jan 2022
ASB-BIS virtual conference, 26-28 January 2022
This session is about creating an environment that fosters both digital financial inclusion and financial stability. What enabling role should central banks have in digital infrastructure, building trust, mitigating risks, education, and working with other regulators?
The public policy response to the ongoing technological disruption has to be commensurate with the magnitude of that disruption. The current regulatory setup, consisting of a series of diverse activity-based requirements accompanied by specific rules only for traditional financial institutions, is simply not fit for purpose. The potential implications of the activities performed by big techs in the market for financial services require the establishment of a consistent set of entity-based rules spanning different but related policy domains. The notion of financial holding companies may be a useful reference for but needs to be adjusted to address risks posed by the combination of different financial and-non-financial activities. For that purpose, we may need brand new regulatory categories and supervisory procedures to address the challenges posed by their unique business models, including effective mechanisms for coordination among financial, competition and data authorities. International cooperation is also key to make the regulatory reform sufficiently comprehensive and consistent at the global level.