Excellence & integrity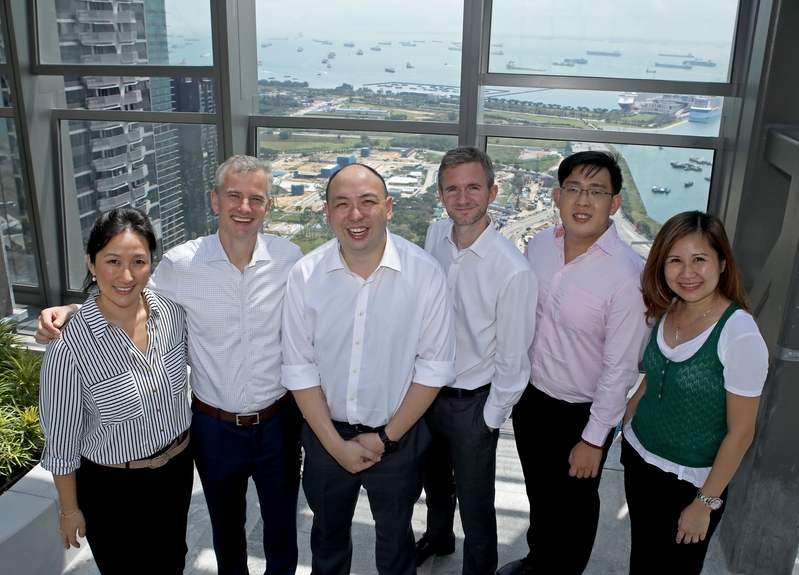 The BIS has defined five behaviours and 15 underlying competencies which, when embraced by staff, allow us to live our values and make the Bank a performance-driven organisation.
The competency framework lets us set common performance standards across the BIS and establishes a common language for processes, from recruitment to performance management, development and talent management, and staff recognition.
In August 2021, the Bank established a new Ethics and Conduct unit dedicated to promoting the strategic importance of ethics for the Bank and its corporate culture.
The five behaviours that enable us to achieve our goals are the following:
Thinking forward means anticipating future business requirements and acting proactively to meet current and emerging customer needs.
Collaborating closely involves building connections and working together to meet shared objectives. Staff establish partnerships and foster open communication and collaboration.
Working dynamically and creatively means managing execution effectively and flexibly, despite complexity and changing priorities.
Empowering and inspiring people is taking responsibility for one's own actions with honesty and respect for others, and contributing to a safe work environment.
Leveraging technology is embracing relevant new trends, technologies and best practives to continuously improve ways of working.
---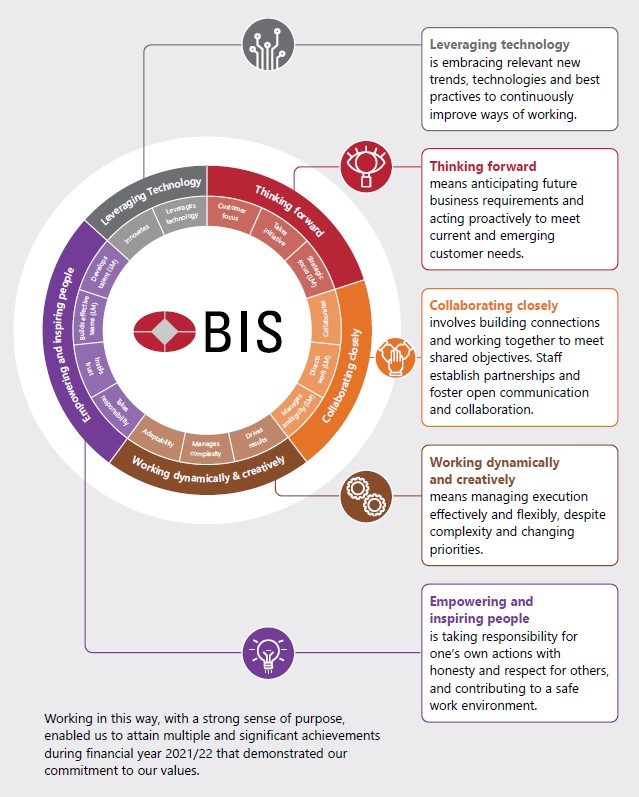 Acting with integrity
Ethical conduct and social responsibility shape our conduct and define our responsibilities as an organisation. Both values are intertwined and present in everything we do, allowing us to respond to the external environment and operate in a transparent, open and respectful work environment.
Aspiring to have the highest ethical standards allows us to build trust with our employees, stakeholders and the wider community. As part of the Bank's efforts to raise ethics awareness, the Bank makes available an e-learning programme that addresses the principal physical, psychological and social factors that promote a harmonious workplace. Staff who participate in the programme are better equipped to identify and prevent bullying and sexual harassment, guard against all forms of discrimination, and contribute to promoting health and safety throughout the organisation.