BIS Representative Office for the Americas
The Representative Office for the Americas in Mexico City was established in 2002 to further develop BIS activities in the Americas in close coordination with the head office in Basel.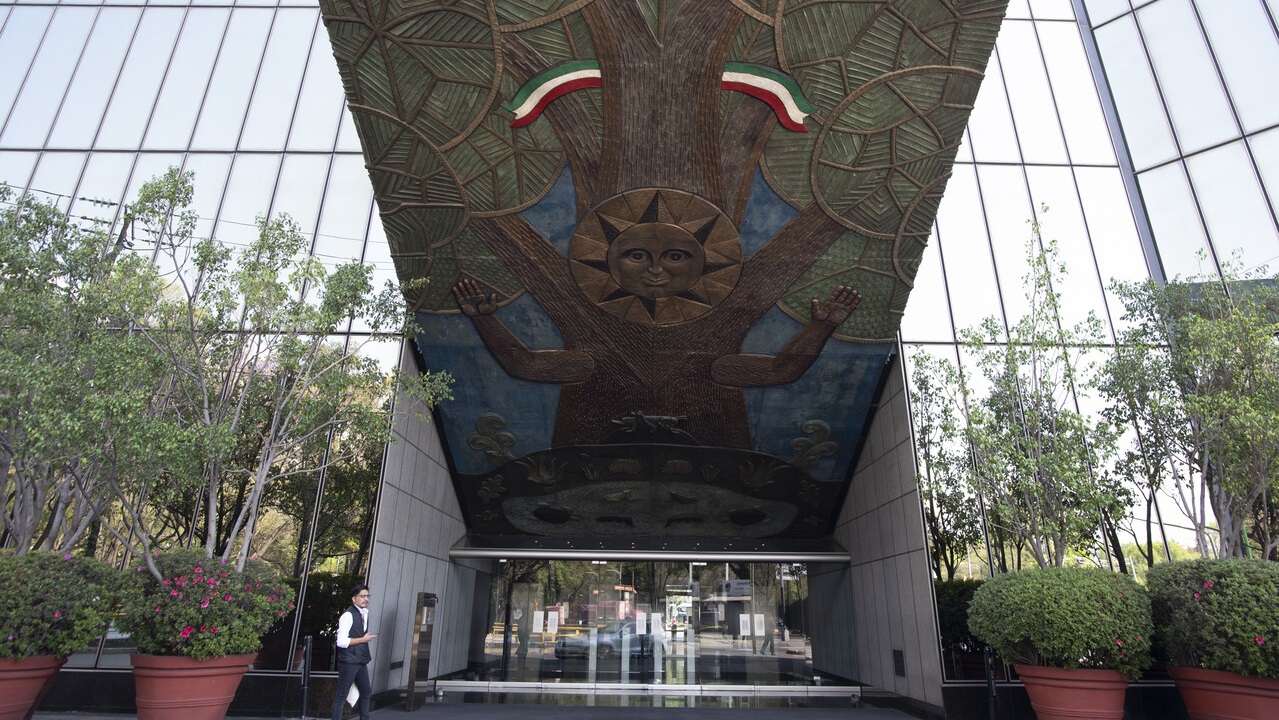 Welcome to the BIS Representative Office for the Americas
(00:04:15)
Meet our colleagues in the Americas, experience what a typical working day feels like in our office in Mexico City, and learn about the important work of the BIS in the Americas, for the Americas.
This video is also available in Portuguese and Spanish.
The Americas Office's primary activities include:
strengthening the relationship of the BIS with central banks and other relevant institutions in the region, and promoting cooperation among them
developing research on issues related to regional financial markets, monetary policy or financial stability
facilitating the organisation of meetings and networks for central banks to analyse key topics in the region
providing the membership the full suite of banking services, including treasury and investment products.
These activities are implemented by the Economics for the Americas (EFTA) team, based in Mexico City.
Consultative Council for the Americas
The Consultative Council for the Americas (CCA) was established in 2008 as an advisory committee to the BIS Board of Directors. It comprises the Governors of BIS member central banks in the Americas: those of Argentina, Brazil, Canada, Chile, Colombia, Mexico, Peru and the United States. The CCA is currently chaired by Roberto Campos Neto, Governor of the Central Bank of Brazil.
The Americas Office provides secretariat support to five groups steered by senior officials of the CCA that engage in collaborative activities:
Scientific Committee: organises research conferences and networks in the area of macroeconomics and monetary policy
Consultative Group of Directors of Financial Stability (CGDFS): promotes collaboration on issues and research related to financial stability
Consultative Group of Directors of Operations (CGDO): fosters the exchange of views and analysis on financial market developments and central bank operations
Consultative Group on Innovation and the Digital Economy (CGIDE): promotes cooperation in developing technological solutions for improving the efficiency of payment systems and financial inclusion.

Consultative Group on Risk Management: promotes collaboration on risk management issues.
| | |
| --- | --- |
| Jan 2018- Dec 2019 | Julio Velarde, Governor, Central Reserve Bank of Peru |
| Jan 2016- Dec 2017 | Stephen S Poloz, Governor, Bank of Canada |
| Jan 2014- Dec 2015 | José Darío Uribe, former Governor, Bank of the Republic, Colombia |
| Jan 2012- Dec 2013 | Agustín Carstens, former Governor, Bank of Mexico |
| Jan 2011- Dec 2011 | José de Gregorio, former Governor, Central Bank of Chile |
| Feb 2010- Dec 2010 | Henrique de Campos Meirelles, former Governor, Central Bank of Brazil |
| Jun 2008- Jan 2010 | Martin Redrado, former Governor, Central Bank of Argentina |
Contact the Americas Office
Chief Representative: Alexandre Tombini
Torre Chapultepec
Rubén Dario, 281
11580 México, DF
Tel: +52 55 91385290
Email: americas@bis.org