Call for proposals: BIS Research Fellowship
The Bank for International Settlements invites research proposals from academics for its Research Fellowship programme. Fellowships will be awarded to scholars who have established a strong reputation in their field and whose proposal allows for fruitful collaboration with BIS economists.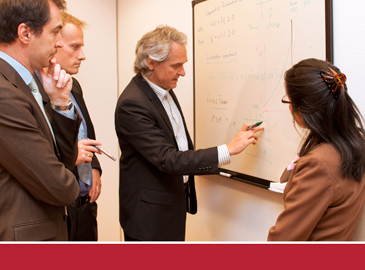 Successful candidates will be invited to the BIS's Monetary and Economic Department (MED) for short periods, ranging from a few days to several weeks (not exceeding a maximum period of three months for a larger project). The fellowship assignment can also be divided into a series of short visits for the different stages of a co-authored paper. Candidates will conduct economic research on policy-related issues of relevance to the BIS. The programme aims to:
promote policy-relevant research that meets the highest academic standards;
allow prominent scholars to gain an insight into the policymaking environment of the BIS; and
foster joint research between academics and BIS economists.
About the BIS
The BIS carries out research to shed light on issues of core interest to the central bank community, to support meetings of Governors and other central bank officials, and to provide analytical backing for the activities of the various Basel-based committees. MED contributes to these tasks by conducting research on monetary and financial stability, monetary economics, macroeconomics and finance, financial markets, central bank governance and other institutional issues.
Requirements
While at the BIS, research fellows will be expected to complete one or more research papers of a theoretical or empirical nature for presentation at internal seminars and external conferences and for publication both as a BIS Working Paper and in a leading refereed journal.
Qualifications
The programme is aimed at internationally recognised economists from academia and research institutions. Candidates should have an outstanding publication record and hold a PhD from a leading university. In considering applications, the BIS will pay particular regard to the relevance of the research to current problems in economics and finance.
Honorarium
Successful candidates will be offered accommodation, reimbursement of travel costs, and a monthly or daily honorarium.
Location and facilities
Research fellows will be based at the BIS Head Office in Basel, Switzerland, or at the BIS Representative Office in either Hong Kong SAR or Mexico City. They will have access to the BIS Library and data archives and to computing and statistical facilities needed for their research.
Application procedure
Applications should be submitted in English and must include:
a one-page summary of the research work that the candidate proposes to carry out at the BIS, specifying the objectives of the work, the methodological, statistical and computing requirements involved, and the approximate time needed to complete the research and prepare submissions;
suggestions for possible co-authorships with BIS staff, and;
a detailed curriculum vitae, including details of the candidate's publication record.
Applications for the research fellowship programme should be sent by 30 September 2023 to bisrf@bis.org.