FSI Connect
FSI Connect is the BIS's web-based information resource and learning tool available exclusively to central banks, supervisory authorities, deposit insurers and eligible public sector authorities. It covers primarily international financial regulatory standards and sound supervisory practices, including the latest prudential standards, key guidance on banking and insurance supervision, and relevant accounting and deposit insurance topics.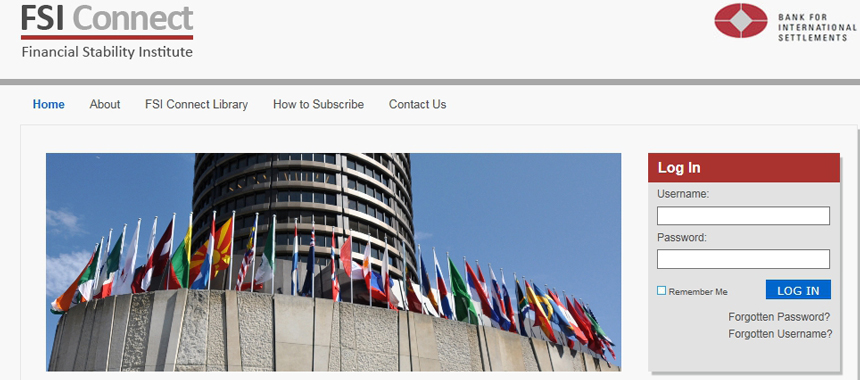 Key features
Large number of tablet-compatible tutorials
Structured, categorised library of tutorials
Easy search of tutorials using keywords
Ability to create custom courses to assign to individual staff
Learning paths to guide selection of the most relevant tutorials
Ability to monitor learning progress
In addition to developing new content, the FSI updates or replaces existing tutorials as necessary to ensure they reflect the most recent guidance from the Basel Committee on Banking Supervision and the International Association of Insurance Supervisors. The FSI also selectively develops new content based on publications from the Financial Stability Board, the International Association of Deposit Insurers, the International Organization of Securities Commissions and the International Accounting Standards Board that are particularly relevant to banking and insurance supervisors.
Subscribe
FSI Connect is a subscription-only service for central banks, supervisory authorities, deposit insurers and other eligible public sector authorities. Currently, 300 organisations from 160 countries subscribe to FSI Connect. The cost of a subscription depends on the number of licences and the term of the subscription. Eligible public sector authorities interested in subscribing can contact us at fsiconnect@bis.org or refer to the FSI Connect website.