The future of money
This event was held as part of a series of high-level webinars that will be livestreamed on our website to the general public as part of the 19th BIS Annual Conference.
The webinar "The future of money" was delivered by Markus Brunnermeier and followed by a discussion with Bruno Biais on 10 December 2020.
Abstract
In his webinar, Mr Brunnermeier presented "The digitalisation of money", a paper co-authored with Harold James and Jean-Pierre Landau.
The ongoing digital revolution may lead to a radical departure from the traditional model of monetary exchange. We may see an unbundling of the separate roles of money, creating fiercer competition among specialised currencies. On the other hand, digital currencies associated with large platform ecosystems may lead to a rebundling of money in which payment services are packaged with an array of data services, encouraging differentiation but discouraging interoperability between platforms. Digital currencies may also cause an upheaval of the international monetary system: countries that are socially or digitally integrated with their neighbours may face digital dollarisation, and the prevalence of systemically important platforms could lead to the emergence of digital currency areas that transcend national borders. Central bank digital currency (CBDC) ensures that public money remains a relevant unit of account.
About the speaker

Markus Brunnermeier is the Edwards S Sanford Professor at Princeton University and a faculty member of the Department of Economics and Director of Princeton's Bendheim Center for Finance. He is also a research associate at the National Bureau of Economic Research, the Centre for Economic Policy Research and the Centre for Economic Studies, and a member of the Bellagio Group on the International Economy. He is/was a member of several advisory groups, including to the IMF, the Federal Reserve Bank of New York, the European Systemic Risk Board, the Deutsche Bundesbank and the US Congressional Budget Office.
Mr Brunnermeier's research focuses on international financial markets and the macroeconomy, with special emphasis on bubbles, liquidity, and financial and monetary price stability. He has been awarded several best paper prizes and has served on the editorial boards of several leading economics and finance journals. Mr Brunnermeier received his PhD from the London School of Economics.
About the discussant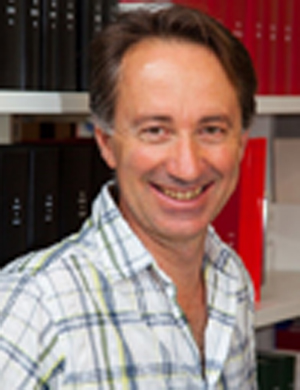 Bruno Biais is a Professor of Finance at HEC Paris. He has also taught at the University of Toulouse, Carnegie Mellon University, Oxford University and the London School of Economics.
His research on finance, contract theory and experimental economics has been widely published, including in the Journal of Political Economy, Review of Economic Studies, Journal of Finance and Journal of Financial Economics. Mr Biais was editor of the Review of Economic Studies and Journal of Finance. He is a fellow of the Econometric Society and the Finance Theory Group and has been scientific adviser to the New York Stock Exchange, Euronext, the ECB and the Bank of England. Mr Biais holds a PhD in finance from HEC.