Andreas
Head of Financial Markets, Monetary and Economic Department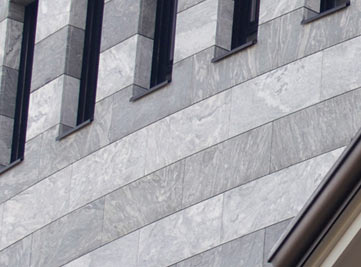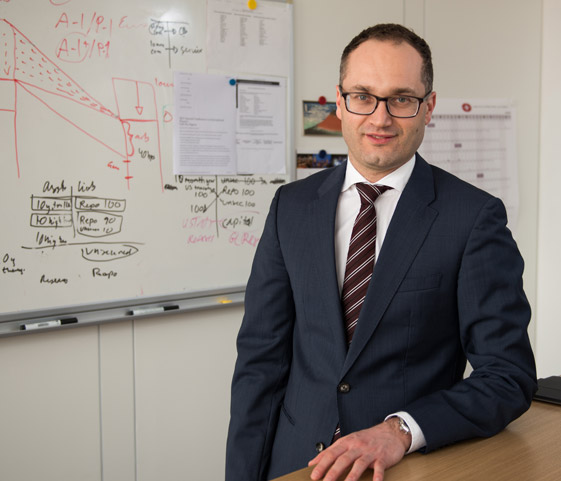 During my 9 years at the BIS, my job responsibilities have shifted several times. Currently, I'm heading a team of economists conducting in-depth studies of financial markets to obtain insights that are useful for financial stability analysis and conjunctural monitoring. We identify the impact of policies (monetary and regulatory) and structural changes, and how they shape financial market developments.
The BIS's function as a hub of central bank coordination means we are exposed to ideas at the centre of current global economic debates. This makes our policy work and research relevant - which I find to be quite rewarding. It is also great for generating research ideas. Researchers at university can be highly specialised and can feel fairly isolated at times. We have a critical mass of talented people that are very knowledgeable about financial market and monetary policy issues. This is great for obtaining feedback on one's work - you can just knock on the next door. At the BIS, we have a pretty broad and global perspective, and it's more straightforward to connect the research we do to real-world economic problems.
Basel has a first-class arts and cultural scene, with lots of great events such as Art Basel. Settling in was not difficult for me and my partner. My spouse is an architect, and Basel has a large architectural community, which is also highly international. We also like being close to the Alps and enjoy skiing in the winter and hiking in the summer. Switzerland is great for outdoor activities of all kinds.
Most of our economists, researchers and statisticians are located in Basel but we also have these roles at our representative offices in Hong Kong SAR and Mexico.
Find out more about what life is like in Basel.