Project mBridge: Connecting economies through CBDC

The payment system underpinning cross-border financial flows has not kept pace with rapid growth in global economic integration. The global network of correspondent banks that facilitates international payments is hindered by high costs, low speed and transparency, and operational complexities. Banks are also paring back their correspondent networks and services, leaving many participants (notably emerging market and developing economies) without sufficient or affordable access to the global financial system.
Multiple CBDC (multi-CBDC) arrangements that directly connect jurisdictional digital currencies in a single common technical infrastructure offer significant potential to improve the current system and allow cross-border payments to be immediate, cheap and universally accessible with secure settlement.
The BIS Innovation Hub Hong Kong Centre, the Hong Kong Monetary Authority, the Bank of Thailand, the Digital Currency Institute of the People's Bank of China and the Central Bank of the United Arab Emirates are working together to build such a multi-CBDC platform, known as mBridge.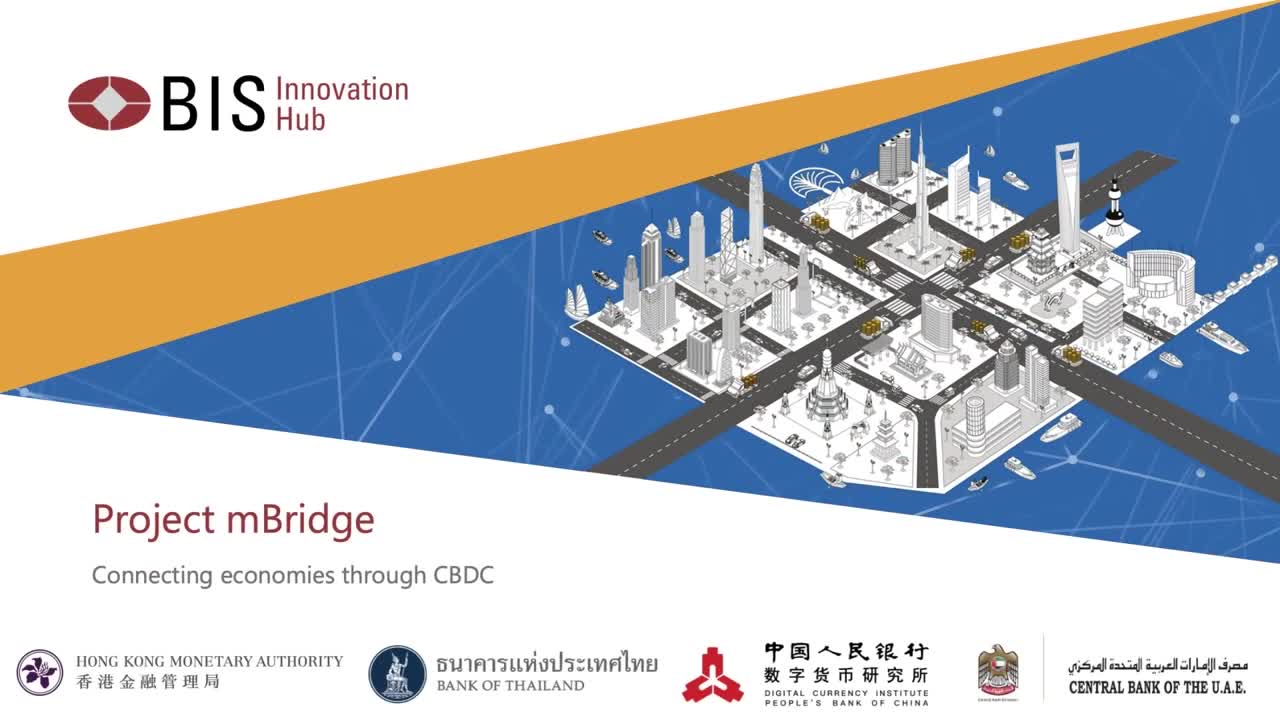 Project mBridge
(00:04:22)
Project mBridge experiments with cross-border payments using a custom-built common platform based on distributed ledger technology (DLT) upon which multiple central banks can issue and exchange their respective central bank digital currencies (multi-CBDCs).
A platform based on a new blockchain – the mBridge Ledger – was built by central banks to support real-time, peer-to-peer, cross-border payments and foreign exchange transactions using CBDCs. It also ensures compliance with jurisdiction-specific policy and legal requirements, regulations and governance needs. A pilot involving real corporate transactions centred around international trade was conducted on the platform among participating central banks, selected commercial banks and their customers in four jurisdictions.
mBridge demonstrates that it is realistic to aim for a tailored multi-CBDC platform solution to tackle the limitations of today's cross-border payment systems. Learning from earlier project phases and the pilot, the project will continue building the technology and testing it, while adding more liquidity, compliance and connectivity features, with a view to moving the platform closer to a production-ready system. The project's next phases are also expected to include additional use cases and participants, and further work on the legal and governance framework.