Multiple CBDC (mCBDC) Bridge

The  Multiple CBDC (mCBDC) Bridge is a wholesale central bank digital currency (CBDC) co-creation project that explores the capabilities of distributed ledger technology (DLT) and studies the application of CBDC in enhancing financial infrastructure to support multi-currency cross-border payments. The project, first initiated bilaterally by the Hong Kong Monetary Authority and the Bank of Thailand under the name Inthanon-LionRock, was renamed mCBDC Bridge when the Innovation Hub, the Digital Currency Institute of the People's Bank of China and the Central Bank of the United Arab Emirates joined.
The project explores the use of CBDC to tackle pain points in cross-border fund transfers, such as inefficiencies, high cost, low transparency and complexities related to achieving regulatory compliance. Developing a working prototype to support instant cross-border payment versus payment (PvP) in multiple currencies among multiple jurisdictions will allow the participating central banks to explore the capabilities and key design challenges of DLT in this context. The project includes exploration of scalability, interoperability, privacy and governance.
The mCBDC Bridge platform is designed as a corridor network that provides connectivity to financial market participants across jurisdictions (eg central banks, commercial banks, corporates, exchanges) and interfaces with respective domestic payment networks. The central bank of each jurisdiction has the sole authority to issue and redeem CBDC in their currency in the network.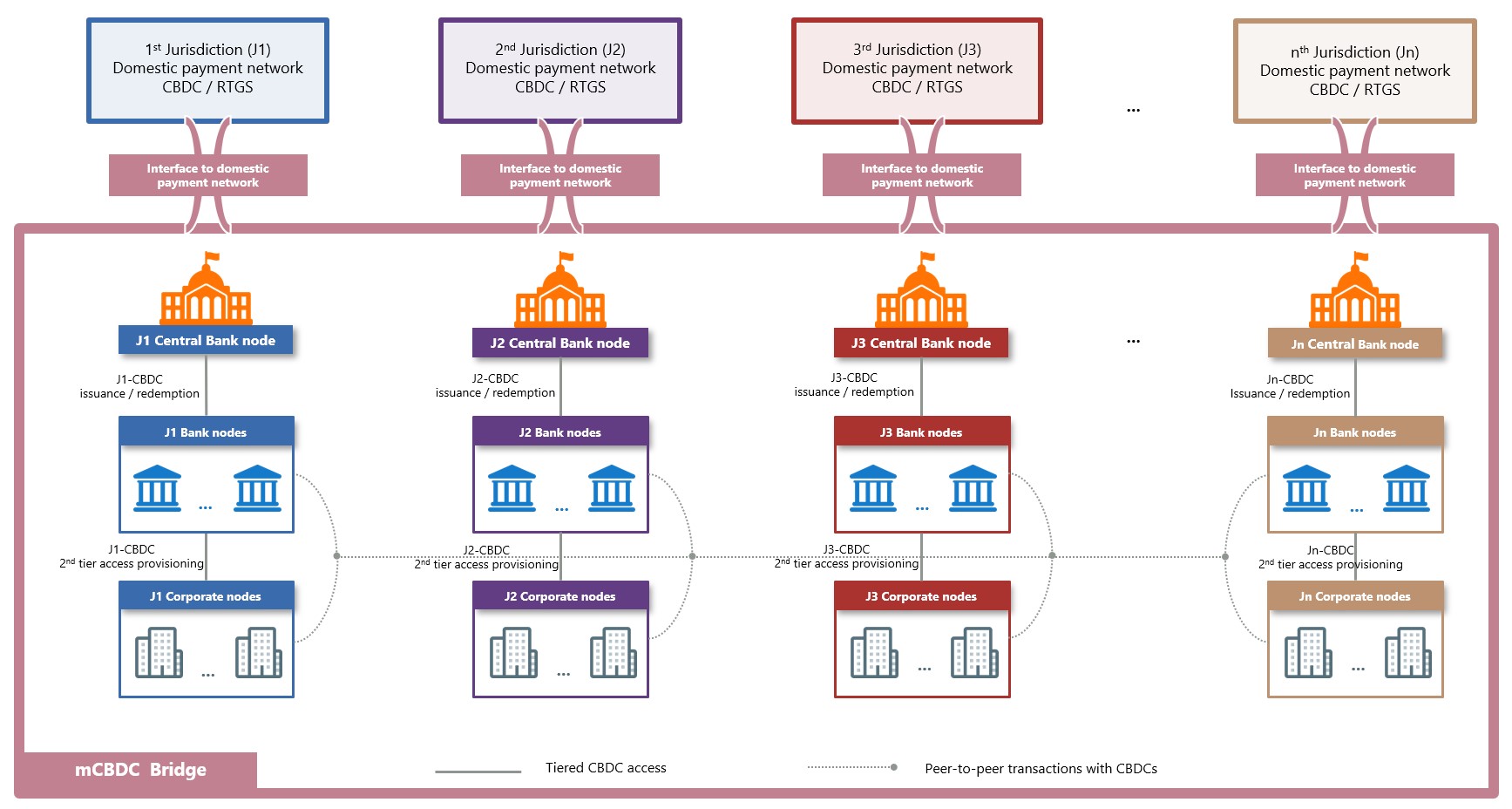 The project creates a conducive environment for more central banks to jointly study the potential of DLT in enhancing the financial infrastructure for cross-border payments.