BIS Innovation Hub Centre - London
The BIS Innovation Hub London Centre was established in 2021. Its current project focus areas are central bank digital currency (CBDC), next generation financial market infrastructures and supervisory technology (suptech).

Our centre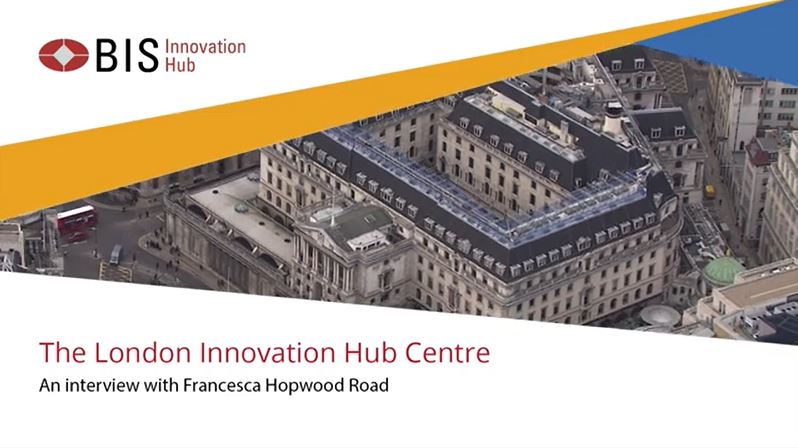 The London Innovation Hub Centre
(00:05:00)
The Innovation Hub London Centre head, Francesca Hopwood Road, discusses the centre's projects and priorities and how diversity and inclusion are important to foster innovative thinking.
London is renowned as a world leading financial centre. The city drives financial innovation by harnessing its thriving tech ecosystem, world-class universities, research institutions and deep knowledge of financial markets.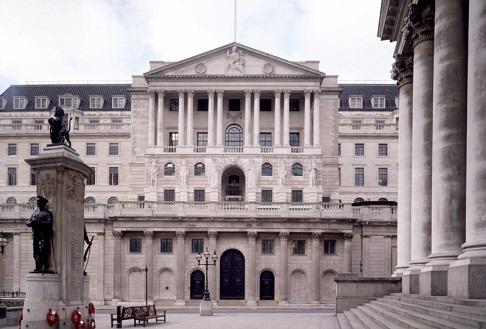 Physically located at Threadneedle Street the BIS Innovation Hub London Centre is also connected to the wider fintech communities across the UK, in Scotland, Northern Ireland, England and Wales. Sitting at the heart of these communities, the BISIH London Centre plays an innovative role by leveraging the talent and expertise in the UK fintech community and building strong collaborative partnerships with both public and private sector innovators.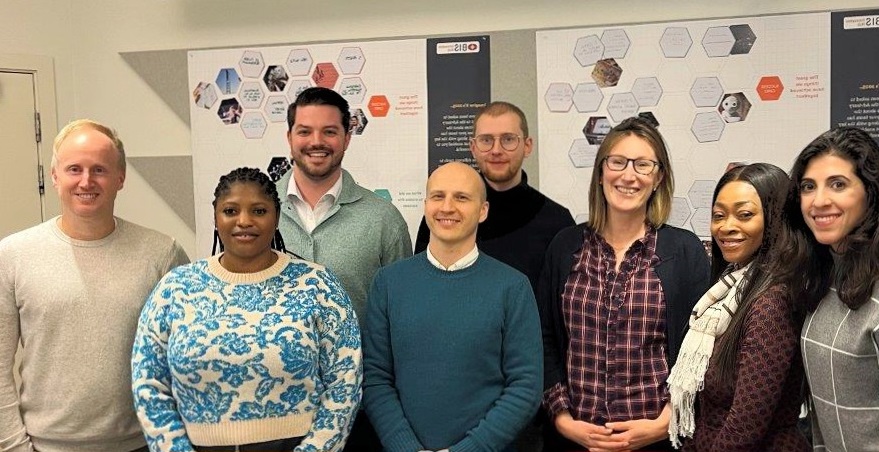 Our team
From left to right: Amy Jiang (Adviser), Francesca Hopwood Road (Centre Head), Chris Hackworth, Eryk Walczak (Advisers).
Not in picture: John Yeo (Adviser), Agnes Kennedy (Administrative Officer)
Our projects
If you want to find out more about our projects, please email London.Centre@bisih.org.

The BIS, together with its partners, is taking a leading role in coordinating the work of central banks on technological innovation in the financial sector to pave the way for the future of central banking. This new Centre in London reflects the Bank of England's critical role as an innovator in responding to the challenges and opportunities of the digital world while safeguarding financial stability.

As a central bank, we recognise the importance of innovation for the global financial system and look to support its safe deployment wherever possible. This requires collaboration between public authorities in all jurisdictions, and the BIS Innovation Hub is an important global initiative for achieving this.