BIS Innovation Hub Nordic Centre - Stockholm
The BIS Innovation Hub Nordic Centre in Stockholm was established in 2021 by the Bank for International Settlements in collaboration with Danmarks Nationalbank, Central Bank of Iceland, Norges Bank and Sveriges Riksbank. Its current project focus areas are central bank digital currency (CBDC) and financial market infrastructures.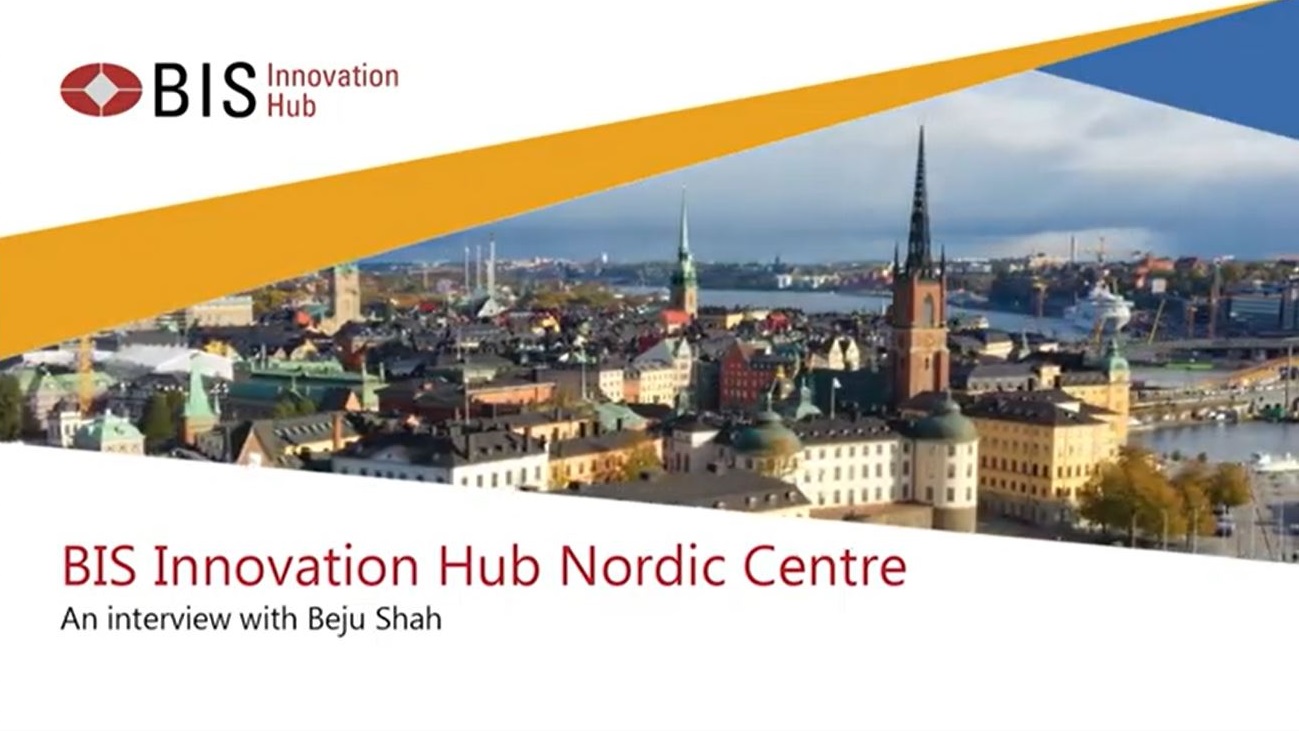 The BIS Innovation Hub Nordic Centre in Stockholm
(00:06:00)
The Innovation Hub Nordic Centre head, Beju Shah, discusses the centre's projects and priorities and explains how the Nordic region's forward-looking culture and high digital literacy make it the perfect place to foster innovative thinking.
The team
Beju Shah (Centre Head), Caroline Leung, Grimur Sigurdarson, Hachem Hassan, Susanne Bohman (Advisers), and Carla Permeus (Office Manager and Executive Assistant).
New team members will join throughout 2022.
Our projects
The Bank for International Settlements (BIS) and the central banks of Israel, Norway and Sweden are launching Project Icebreaker, a joint exploration of how central bank digital currencies (CBDCs) can be used for international retail and remittance payments.
Project Aurora will look at the components of a new data architecture and ultimately how privacy enhancing technologies, artificial intelligence and network analytics can be used over centralised payments data to better identify money laundering, terrorist financing, illicit finance, fraud or systemic risks, both within and across borders.
Project Polaris will explore resilience and security issues related to using CBDCs offline, such as technological, legal and system design considerations. The project will seek to understand these foundations, the current state of play, the gaps and potential solutions to explore how CBDC systems can contribute to increasing resilience in the financial system.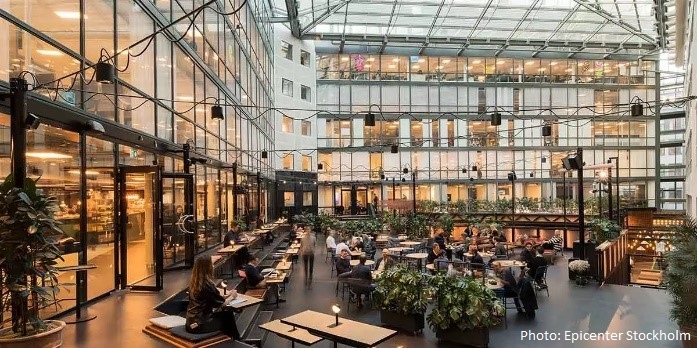 Location
The Nordic centre is located in the Epicenter House of Innovation, a hub for technology companies and entrepreneurs in Stockholm.
The BISIH Nordic Centre can be reached at NordicCentre@bisih.org.

The BIS Innovation Hub Nordic Centre in Stockholm is testament to the innovative culture of the central banks of Denmark, Iceland, Norway and Sweden. It reflects their recognition of the opportunities presented by fintech, as well as their drive to meet its challenges as they pursue their mandates for financial stability.