Foreword to the BIS Annual Report 2019/20 by the BIS General Manager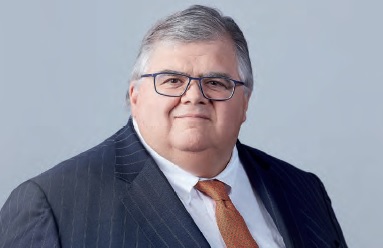 I am pleased to present the BIS's Annual Report 2019/20. In the pages that follow, we update you on the progress we have made in implementing our Innovation BIS 2025 strategy. We also outline the steps we took to expand our global outreach during the past year, despite the enormous challenges faced by all of us in the central banking community in recent months.
As I write, the spread of coronavirus has thrown the world into disarray. The pandemic is three shocks in one: a public health crisis, a hammer-blow to the real economy and a stress test for the global financial system. during the acute phase of the pandemic, central banks intervened on an unprecedented scale to keep financial markets liquid and to preserve the stability of the financial system. Monetary and fiscal policies had to cushion the economic blow. To lay the foundations for a balanced recovery, governments will need to build on these efforts by carrying out effective fiscal consolidation and growth-oriented structural reforms.
A global shock of this magnitude puts a premium on international cooperation. The BIS's role as a global forum for central banks has never been as crucial. In recent months, we have kept up our roster of international meetings, replacing physical ones with virtual ones, and we have interacted with the central bank and regulatory community even more intensively than before.
Meanwhile, our economic research has focused on current topics of interest for central banks, and more recently on how the pandemic is affecting the global financial system and the real economy. Our new publications are providing a timely analysis of fast-moving developments in financial markets, monetary policymaking and regulation.
Despite the difficult market conditions towards the financial year-end, we have kept up our banking services for central banks and international financial institutions without interruption, while successfully riding out the various episodes of market turbulence. Although the profit for the financial year came in at SDR 166 million, SDR 295 million less than in the previous year, our total comprehensive income more than doubled, to SDR 1.6 billion, boosted by substantial unrealised valuation gains from the rising gold price and a fall in bond yields.
Notwithstanding the crisis environment, we have made good progress in putting our Innovation BIS 2025 strategy into effect. Our newly established Innovation Hub is exploring new technological trends, applying some of them to develop innovative central bank public goods. Now under way in Hong Kong SAR, Singapore and Switzerland, these efforts are complemented by our economic research on how fintech, regtech and suptech will influence the work of central banks, and how it is transforming the financial sector and the wider economy.
On the banking side, we have developed new capabilities to support increased diversification of our investments and have expanded our range of products and services tailored to the needs of central banks. These developments, together with the extension of trading hours thanks to the opening of a new dealing room in our Representative Office for the Americas, will position the Bank to better serve its customers around the globe.
Significant investments in IT to support the creation of a more flexible digital workplace have proved invaluable for our crisis response to the pandemic. We will be building further on this to provide a future-ready and resilient work environment. These efforts include a continued commitment to enhancing our cyber resilience. Given the strong focus on cyber-related issues within the central bank community, our Cyber Resilience Coordination Centre provides a valuable forum for knowledge-sharing and skill-building, including practical training exercises. In a similar fashion, our Financial Stability Institute is helping supervisory authorities address the challenges and opportunities of fintech and suptech, among others.
Underpinning these various initiatives, work has begun on modernising HR practices and streamlining some of our business processes. These are key elements in meeting our goals of creating a more agile organisation with a culture that supports innovation and continuous improvement.
Some adjustments are inevitable in the face of this pandemic. Our planned exhibition to mark the Bank's 90th anniversary has been postponed. Even so, we are prompted to reflect on how our role has evolved over the past years, while staying true to our mandate to promote the cooperation of central banks. We will keep this purpose in the forefront of our minds as we step up our response to current challenges.
Finally, I want to acknowledge the extraordinary efforts made by all our staff members worldwide. Our services and support for our member institutions, and for the broader community of central banks, have depended in full measure on their resourcefulness, flexibility and engagement over the past year.
Agustín Carstens