G-SIIs: assessment methodology - Executive Summary
FSI Descriptive
|
24 June 2017
Background
The International Association of Insurance Supervisors (IAIS) released the initial assessment methodology to identify global systemically important insurers (G-SIIs) in 2013. As part of its three-year review cycle, the IAIS published an updated methodology in June 2016. This Executive summary covers the key aspects of the updated methodology.
Five-phase approach
The IAIS G-SII methodology is a five-phase approach as described in the following diagram: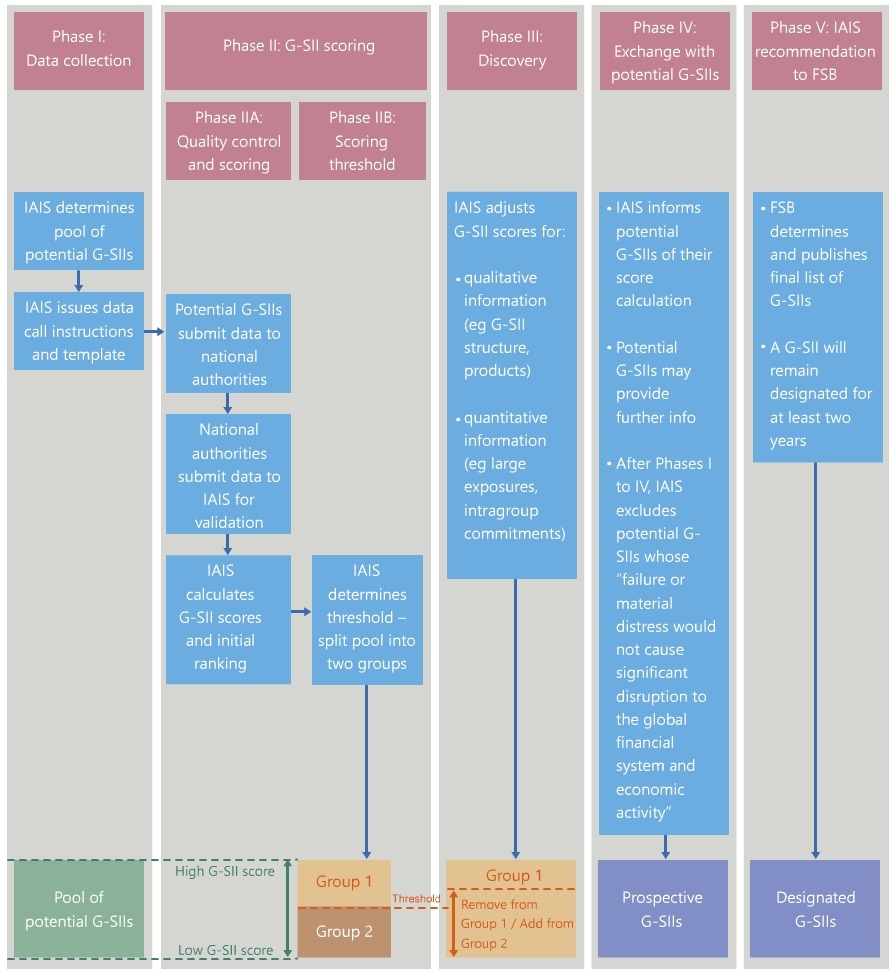 Phase II indicator calculation
In Phase II, the G-SII score is calculated as follows: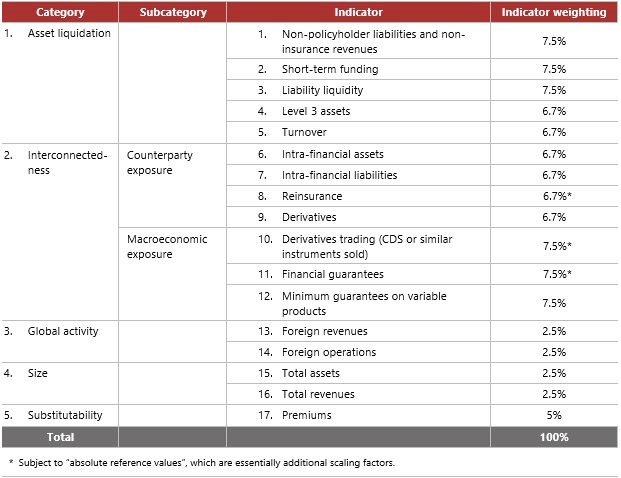 List of G-SIIs
The Financial Stability Board publishes the list of G-SIIs annually in November. Select here to see the G-SIIs designated in 2015.
This Executive Summary and related tutorials are also available in FSI Connect, the online learning tool of the Bank for International Settlements.